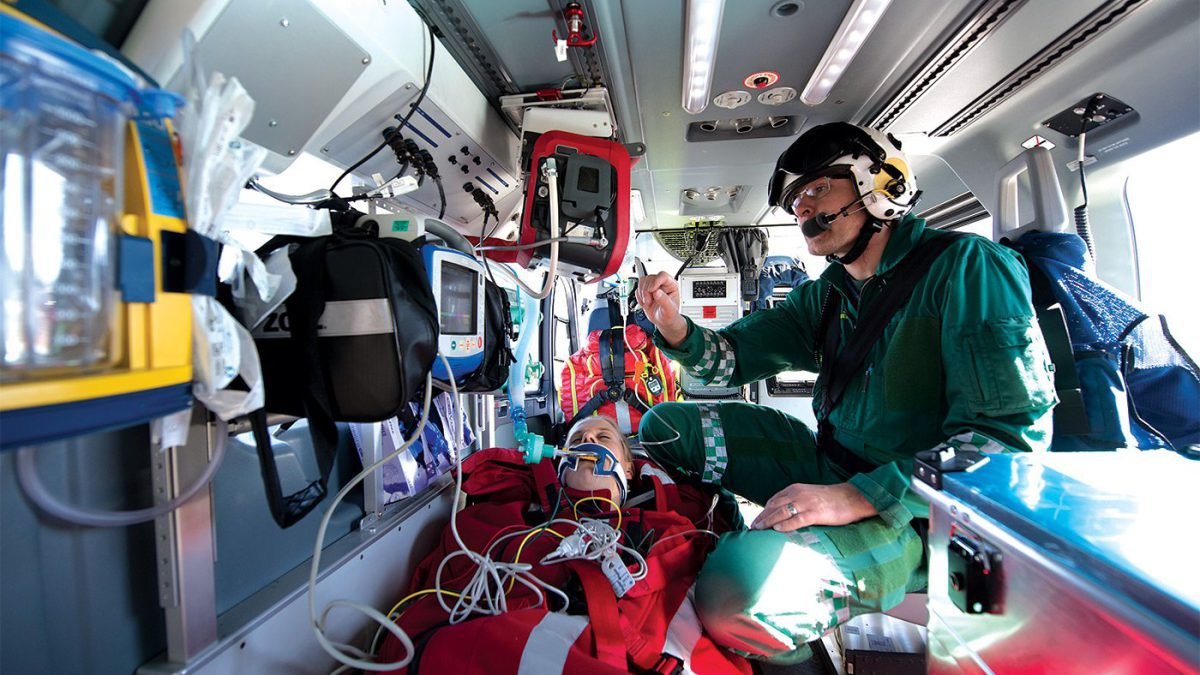 Welcome to Safe Fly Aviation: Your Trusted Medical Emergency Air Ambulance Provider
When it comes to critical medical emergency, every second counts. Safe Fly Aviation is here to provide swift and reliable air ambulance services, ensuring the safe transport of needy patients. With our experienced medical team and state-of-the-art aircraft, we are dedicated to delivering exceptional care and a seamless experience.
Our Services:
Air Ambulance Transport: We specialize in air medical transportation, offering domestic and international services. Our fleet of fully equipped aircraft is designed to accommodate critical patients, providing a controlled and comfortable environment during transit.
Highly Trained Medical Emergency Team: At Safe Fly Aviation, we understand the importance of having a competent and compassionate medical team on board. Our staff consists of skilled physicians, nurses, and paramedics experienced in handling various medical emergencies. They are trained to deliver advanced life support, monitor vital signs, and provide specialized care throughout the journey.
Medical Escort Services: When a patient's condition does not require an air ambulance, but medical supervision is still necessary, we offer medical escort services. Our medical professionals will accompany the patient on commercial flights, ensuring their safety and well-being throughout travel.
Bed-to-Bed Transfer: We provide a comprehensive bed-to-bed transfer service, ensuring a seamless transition for patients. From the initial pick-up at the sending facility to the final drop-off at the receiving medical center, our team takes care of every detail, including ground transportation and coordinating with medical staff at both ends.
Why Choose Safe Fly Aviation:
Safety First: Your safety is our top priority. We adhere to the highest safety standards, regularly maintaining and upgrading our aircraft to ensure optimal performance. Our pilots are experienced and undergo rigorous training to handle all weather conditions and situations.
Timeliness: We understand the urgency of medical situations. With our efficient operations and quick response times, we strive to minimize delays and promptly transport patients to their destinations.
Global Reach: We can facilitate international medical repatriation if you require air ambulance services within your country or across borders. Our team is well-versed in handling complex logistics, including medical clearances and necessary permits.
Compassionate Care: We treat every patient with utmost compassion and respect, understanding the emotional and physical challenges they may be facing. Our medical professionals provide personalized care, ensuring comfort and reassurance throughout the journey.
Contact Us:
To learn more about our air ambulance services or to request a quote, please visit our website at
www.safefly.aero  or www.airambulanceservice.in.
Call our hotline at +91-7840000473.
Our dedicated customer service team is ready to assist you and answer any questions.
Choose Safe Fly Aviation for reliable, safe, and compassionate air ambulance services. Your well-being is our mission.
Medical Emergency Commercial Flight Service
FAA/EASA/DGCA-approved aircraft stretchers are a fantastic alternative when patients need to be transported for treatment but are unable to sit through a flight that requires them to maintain a sitting posture for hours due to an illness, accident, or other condition. A stretcher provides patients with the maximum level of security and comfort. The airline will make arrangements for a block of seats to be withdrawn from the plane so that a stretcher for the patient and the required medical supplies can be placed in their place. During the flight, patients will be permitted to lie down.
Protection of Patient Privacy
In order to protect the patient from other passengers and provide them with privacy, the stretcher is additionally divided by a curtain. A medical team will also travel with the patient to monitor their health and make sure they receive continuous care throughout the flight. Additionally, it makes it simple for friends or family to travel with the patient and be by their side.
Affordable  Air Ambulance
When compared to an Air Ambulance, which is exclusively chartered for the patient and necessitates its own airport clearances, taxes, and documentation, using a flight stretcher is also a financially advantageous alternative to private transportation. In fact, the longer the distance, the greater the savings.
Arrangements with Airlines
However, the ordering of flight stretchers necessitates careful coordination with the airlines (particularly when the patient must be flown from one country to another), as well as planning and clearance for the stretches (there are very specific guidelines and numerous restrictions involved in getting approval for flight stretchers, so each case is individually assessed).
Each Detail is Handled by Safe Fly
We may book a flight stretcher through our network of international passenger airlines, and we'll send a trained medical staff with the necessary supplies to take care of the patient. We provide services for every step of the transfer procedure, including:
Obtaining medical reports and a certificate of fitness to fly
Getting airline medical approval
Reservations for stretcher installation and tickets for relatives or friends
All ground transportation is arranged or provided.
Arranging the transfer with the facility that will be receiving and attending
Assembling the necessary medical personnel, tools, and supplies
Arranging the entire transfer and keeping the family informed as it travels.